Murabaha Deposit
Invest where and when you want with our fully digital, real-time, Shariah compliant term deposit.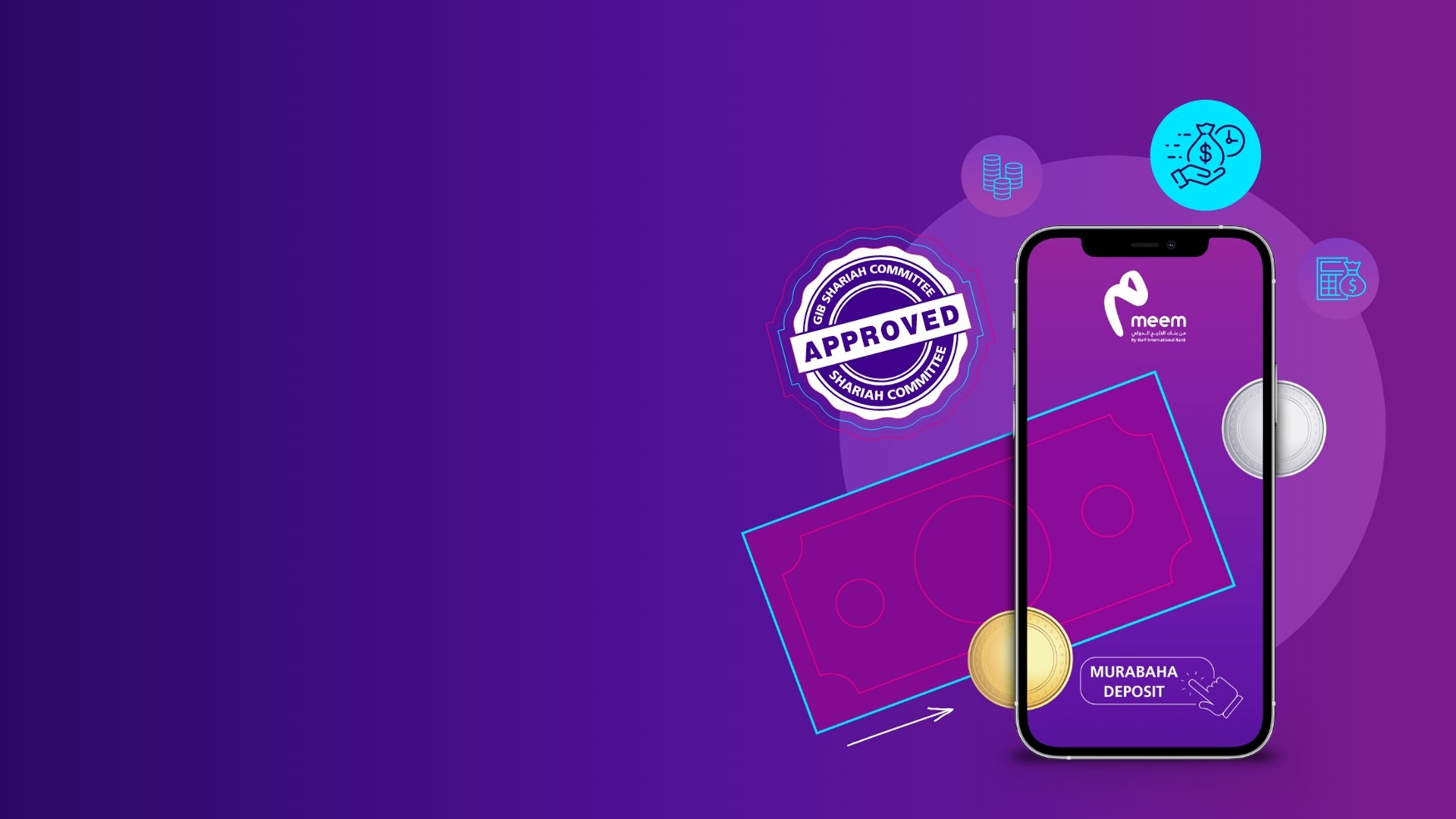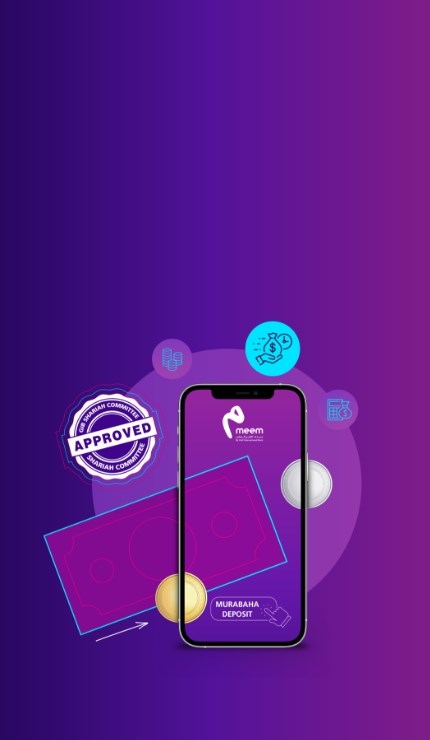 Features
Welcome to the world's first real-time Shariah-compliant term deposit. Buy and sell Murabaha commodity online anytime, anywhere. We have a range of tenors to suit your needs.
Drag to navigate


The first real-time purchase and sale of Murabaha commodities in the world!
Withdraw up to 20% of your investment at no charge and no effect on the remaining amount!


Place and liquidate deposits any time, any day anywhere via the app

Various investment tenors in multiple currencies to suit your needs
Example: Murabaha
Term Deposit (one month)
Minimum Deposit Amount
Equivalent annual rate
Number of withdrawals in the first year
Number of withdrawals in the second year
Maximum Limit
1,000.00
0.5%
Once
Not applicable
Not applicable
*Given that the deposit is limited to a period of (one month) only
** As per the bank's policy, there is no maximum amount for the deposit
** Refer to the fees and charges file
Example: Murabaha
Term Deposit (three months)
Minimum Deposit Amount
Equivalent annual rate
Number of withdrawals in the first year
Number of withdrawals in the second year
Maximum Limit
1,000.00
0.75%
Once
Not applicable
Not applicable
*Given that the deposit is limited to a period of ( three months only )
** As per the bank's policy, there is no maximum amount for the deposit
** Refer to the fees and charges file
Example: Murabaha
Term Deposit (one year)
Minimum Deposit Amount
Equivalent annual rate
Number of withdrawals in the first year
Number of withdrawals in the second year
Maximum Limit
1,000.00
1%
Once
Not applicable
Not applicable
*Given that the deposit is limited to a period of ( three months only )
** As per the bank's policy, there is no maximum amount for the deposit
** Refer to the fees and charges file